Houston, home to the wonders of the Astrodome and NASA's Mission Control, is more than just revolutionary sports stadiums and space traffic control. The economy is always growing in Texas and booming right along with it is Houston forklift training.
The city has the fourth most people in the United States, a fact that is not well-known. With all that population, you know there are going to be great hidden pockets to live, work, eat and play. With the city limits spread out over nearly 600 square miles, the density is not intense, making it a perfect place if you want the advantages of a big city without feeling like you are living on top of everyone else.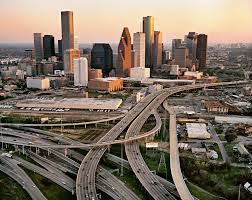 Job seekers who take part in Houston forklift training will have no shortage of interesting culinary destinations after settling in the city. Start with steak. That is the lifeblood of Houston food and the journey must start with Provisions, a steakhouse of the highest order. And modern Tex-Mex is the specialty of RDG+Bar Annie, where the chef has been sourcing local ingredients for the better part of 20 years.
Brennan's of Houston, a sister restaurant to Commander's Palace in New Orleans, has been serving up great Louisiana fare since 1967. Houston, just 350 miles from New Orleans, has a strong Creole tradition, maintained by Brennan's and updated by upstarts like Underbelly in the Montrose neighborhood.
The sports scene is mired in mediocrity when it comes to baseball and football, with the Astros searching for an identity and the Texans searching for a quality quarterback to complement their incredible defense. So basketball is where it's at, with James Harden and Dwight Howard leading a relentless Houston Rockets team.
Of course, it wouldn't be Texas without the Houston Livestock and Rodeo Show, a 20-day event that dominates the early spring in Houston. One of the richest rodeo events of season every year, it also features a dynamite lineup of country artists from Garth Brooks to Rascal Flatts. It is considered the city's signature event, with more than 2 million people attending in 2013.
Please visit our Forklift Academy location in Houston at below address. We offer classes Mon to Fri starting at 8:30 AM and Saturday by appointments
(713)280-7147
After completing Houston forklift training, you are going to want to find the perfect place to live. Spring Branch, on the northwest side of Houston, has great schools and a vibrant restaurant scene. And it is just a stone's throw from George Bush Park, a 7,800 acre enclave that includes jogging and biking trails. For those who want an up-and-coming, walkable locale, Downtown is the place. Minute Maid Park, where the Astros now play, is right in the middle of the neighborhood, and new residential buildings are popping up all the time.
For those with partying on their minds, Washington Corridor is the place. A welcoming place for up-and-coming young professionals. The main thoroughfare of Washington Avenue is home to tons of shopping and eating and a haven for bike riders.
Culture buffs will love living in the Museum District, which has 19 nearby institutions, including the Museum of Fine Art. And for those with their eyes wistfully affixed on the sky and what lies beyond, the Clear Lake area has the Lyndon Johnson Space Center, home to NASA's human spaceflight training, research and mission control.
As the global economy grows and the shipping industry expands, Houston forklift training can offer job seekers a chance at steady job and a wonderful place to settle down.