We are safety professionals with over twenty years experience in the industry. The management team consists of professionals with working experience in 500 Fortune companies across the consumer goods industry with real life experience in a Safety, Health and Environment atmosphere. Our core business is to provide Forklift Certification Training to companies and individuals.
We are MBA's, Forklift certified Safety Professionals, bilingual in Spanish with major involvement in OSHA compliance in many domestic and international companies.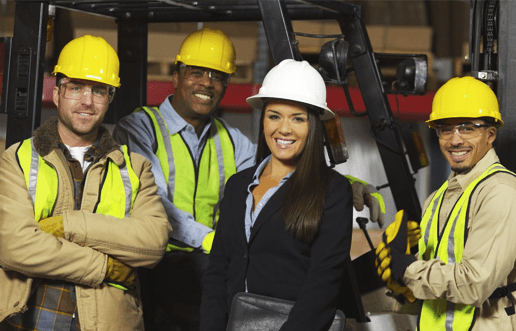 Our Mission
Our mission is to improve safety awareness for companies by providing effective and practical bilingual training to ensure compliance with Federal regulations and to help companies avoid penalties and expenses associated with OSHA inspections.
The company has been in the safety business for fifteen years helping companies with their safety needs. Our offices are centrally located in Southern and Northern California, covering the Western United States and the rest of the country on a regular basis.
Our main goal is to provide comprehensive, effective and affordable safety training to help companies comply with Federal and State Laws
Be sure to contact us with any questions, concerns or issues related to becoming certified with OSHA. Learn about the difference it can make in your life today.
Forklift Academy
5737 Kanan Rd, Suite 508
Agoura Hills, CA 91301
(888) 381-2572 PST