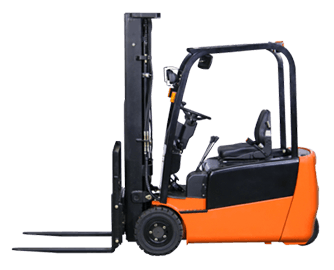 Individual Forklift Certification for $49.50
The Occupational Safety and Health Act of 1970 includes a provision that states, "only trained and authorized operators will be permitted to operate a powered industrial truck." The online forklift evaluation training course will allow you to become a certified forklift operator in compliance with OSHA laws.

Train Online

Evaluation

Certification
Complete the entire training in less than 1 hour:
1. Prepare
Read the OSHA rules and regulations, watch the movie, etc.
2. Take the Test Online
Take the test an unlimited number of times without paying again. ONLY pay ONE TIME!
3. Print Certificate
Print your certificate from your computer or any other computer.
Try for FREE: Click here to take the Forklift Certification Test!
Forklift Certification Package for Individuals – Only $49.50!
Includes the following:
Complete OSHA Accepted Forklift Training and evaluation
Complete the entire Training in less than 1 hour!
All Documents Required by OSHA
Daily Inspection Checklist: an OSHA requirement
Attendance Sheet: For HR use and comply with OSHA
Written & Driving Tests: To review employees skills
Certificate of Achievement (Print immediately)
Online Test (Take it UNLIMITED number of times)
PICTURE ID Wallet Card  (Optional)
High lift trucks
Counterbalanced trucks
Cantilevered trucks
Rider trucks
Forklift trucks
High lift platform trucks
Low lift trucks
Low lift platform trucks
Motorized hand trucks
Pallet trucks
Narrow aisle rider trucks
Straddle trucks
Reach rider trucks
Single side loader rider trucks
High lift order picker rider trucks
Motorized hand/rider trucks
Rough terrain trucks
Looking for Forklift Certification for your employees?
Use our Business Training Portal! Now you can assign your employees online training and track their progress!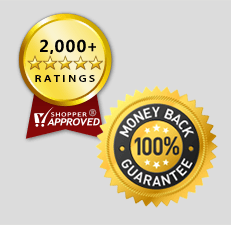 If you are a Company and need several employees to complete the Forklift Certification please click here for more information
After completion of the training, we will send your Forklift License within 3-4 days to the address you provide. Your wallet card (license) is valid for 3 years. Also after you have completed the online training, your employer or future employer should evaluate your forklift driving ability. Your employer or future employer will certify that you are competent to operate the employer's forklift and follow all the rules laid down by OSHA. Forklift certifications expire 3 years from the date of your last evaluation. Once you get certified your employer must re-evaluate you every three years.
Someone else can purchase the training for you using their information on the credit card. However, make sure to use your name when creating the profile.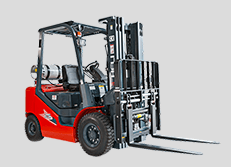 Individual Forklift Re-Certification
The Occupational Safety and Health Act of 1970 requires that Forklift Operators MUST complete the Certification every 3 years. Also the Forklift Operator should receive a refresher course any time the operator is involved in a near missed accident or in an actual accident. Therefore, if you already have your certification and are looking to renew your forklift license you need to start the process again by creating an account and purchasing the training. However, it will be much shorter and easier for you to complete because you are have already been operating a Forklift for some time. Please go here to begin your Forklift re-certification.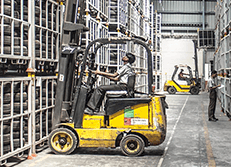 Types of Equipment you will be certified to operate
There are seven different classes of Forklift equipment you will be allowed to operate with the Forklift License issued by Forklift Academy
Class I: Electric Motor Rider Trucks
Class II: Electric Motor Narrow Aisle Trucks
Class III: Electric Motor Hand Trucks or Hand/Rider Trucks
Class IV: Internal Combustion Engine Trucks (Solid/Cushion Tires)
Class V: Internal Combustion Engine Trucks (Pneumatic Tires)
Class VI: Electric and Internal Combustion Engine Tractors
Class VII: Rough Terrain Forklift Trucks
Looking for hands on forklift training? Looking to learn to operate a Forklift?
Visit one of our locations today!
Forklift Certification and Training Video
Recent Forklift Academy Graduates